Tailwheel Fork Modification
Bob Barrows came out with a change to the plans for the tailwheel. This was in response to a couple of tailwheels breaking where the fork is welded to the cross piece/ king pin.
The Modification
The modification to the Bob Tailwheel is really simple. You take a strip of 1/8" thick 4130N steel, 1/4" wide and about 8" long, and wrap it around the weld joint where the fork meets the cross piece / king pin assembly. The following pictures are courtesy of Rod Smith:
As you can see the 1/4" wide steel strip wraps around the fork to cross piece connection: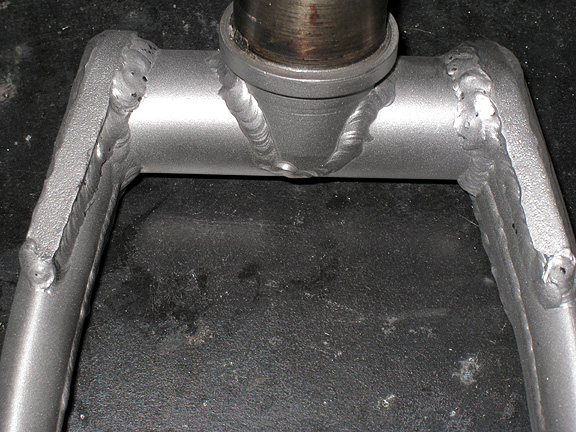 If you bought your tailwheel plans early on, and have not yet made this modification, please do so now. If you bought your tailwheel plans after 2008, this modification is probably already in them.
Click here to go to the Boo-boo index page